Not Just A Suburban Boy, Duffy and Snellgrove, 2002, Out of Print.
"That will be a major contribution to Australian art, to change the way we see our environment, the same way that Fred Williams has done for the rural landscape. the crown will go to the person who can do this."
On the 22nd July 1999 Howard Arkley was found dead in his studio from a heroin overdose. Only a few weeks earlier at the Venice Biennale he had galvanised an international audience with his iconic neon tributes to Australian suburbs. The heroin and the suburban works of the nineties have come to define him, but these are just the end points of a complex and turbulent life during a time when modern art came of age in Australia. This book tells the story of that life: of the forces that shaped him, and the women who protected and sustained him. Of his influences, from Sidney Nolan to punk. And of his commitment to art and the life of the artist, which led him to his success and, ultimately, his demise.
It is also a fascinating insight into both the machinations of the Melbourne art scene and the processes by which art and artists are created. "I'm the ugly Australian, and I can't help it."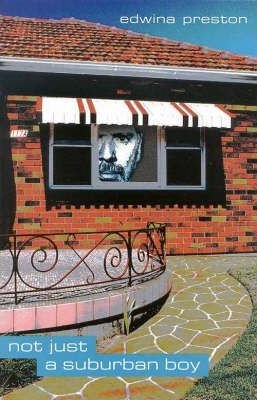 "As Edwina Preston's sensitively written biography shows, Arkley's striking air brushed and highly individual understanding of Australian suburban life and architecture, reached its zenith in Oakleigh, "with its grey concrete footpaths and pert little houses". But these "blander pavements of working-class Melbourne", should not be seen as ultimately defining Arkley. His life was measured out in stretched canvas, self-doubt and finally the drugs that killed him in 1999...This book enables us to see into Arkley's thinking and shimmering imagination. It also offers a valuable contribution to understanding Melbourne's contemporary art scene over the three decades of Arkley's painting life. Yet, perhaps its most enduring quality is the timely recognition Preston gives to one of Australia's most influential suburban painters." Christopher Bantick, The Age, Feb 2, 2002
"The book comes alive when Preston gets to [Arkley's] development and adult life as an artist. She has mixed often insightful and speculative analysis with interviews and reminiscences from the central figures in his life (with the glaring exception of the estate, who looms in the background as funnel-webbishly as the Widow Whiteley)..." Diana Simmonds, Australian, Feb 16, 2002
© Copyright Edwina Preston